The "Grief-Then-Growth" Cycle
by Robert S. Tipton
Transformational change just "feels" hard, don't you think? It's an unsettling, unpleasant, "when is life going to return to normal" kind of thing. At least that's the way I hear people talk about it when they're in the midst of it (even me!).
Over the years, I've formulated my "9 Stages of Transformational Change" curve (see below) to try and bring some awareness as to why it feels hard. And, as I put together the graphic and started sharing it with others, it became obvious as to why transformational change feels "icky":
Transformational change starts with grief.
Roll that around for a minute. It makes sense, right?
After all, change is a series of endings followed by beginnings — and when something ends (from a job to a relationship, from a favorite TV show to a certain style of shoes), we grieve. And then — when faced with the change, we then have the ability to "choose", to "grow" as we move forward.
What do you think? Take a look at the graphic below — and then read my descriptions of each of the 9 stages. Do you see yourself in one of the stages? A family member? A coworker?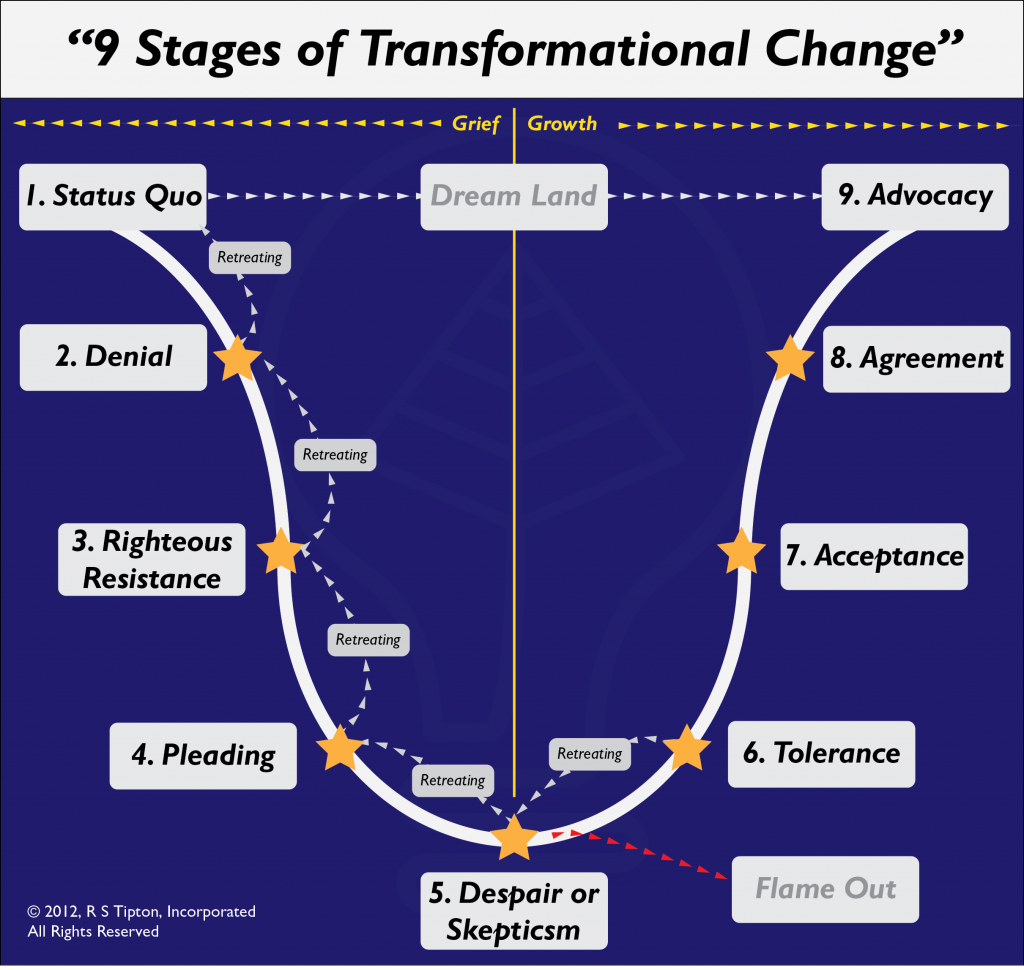 The "9 Stages of Transformational Change" curve shows a normal, predictable process. For many people I share this with, just the fact that the whole thing can be represented as a process is comforting! They can "plot" themselves somewhere, and then they can see that there's an eventual "WAY OUT" as well.
READ THE REST
---