Organizational Development
R S Tipton, Incorporated
High-Energy, Innovative, Transformational Results
---
It's messy when a project isn't on target or people aren't aligned with each other or the task. And it's often a dirty job to iron out obstacles and align the people, effort and resources.
.
We LOVE the messy, tough, difficult situations, and that's why we're known as the
Mike Rowe
("
Dirty Jobs
,"
Discovery Channel
®) or
Red Adair
of the facilitation world.
.
Whether it's a "light dusting" or a "deep dive" into the messiest of situations, we'll help you create a powerful path forward to overcome your barriers to progress.
.
We'll help you with the TOUGH meetings.
.
We'll help you make stuff happen – BIG stuff.
.
(click on the image below to visit
ChangeManagementPro.com
)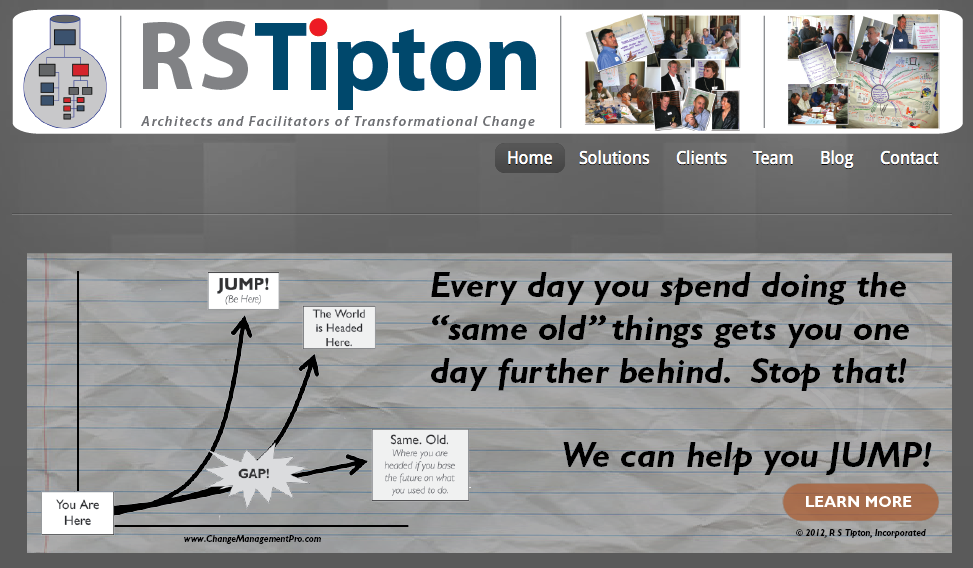 ---